BORN IN COLORADO, RAISED ON NEW YORK-STYLE PIZZA & CRAFT BEER
Parry's launched in 2007 as a New York-style pizza joint that was great for a quick bite and perhaps a beer or a glass of wine. Our Bernie lunch special (two slices and a soda for $4.99) quickly became known around town. The business man was adequately taken care of and the families were too with our free delivery service.
Today, Parry's has climbed to a level so far beyond it's humble beginnings. Sure, pizza, hot wings and our fried dough (customer faves) are still on the menu and they're beloved as ever before. But, over the years, Parry's has quickly become a craft beer haven boasting some of the most dynamic and robust tap lists at our locations, no matter what state we call home. Literally hundreds of taps have sprung from the house that pizza built over the years. Our beer events are curated with strategic and precise vision of what the craft beer connoisseurs seek out, no matter the season or style of their choosing.
We went live with our first location outside the state of Colorado in September 2017 in Charlotte, NC at the Northlake Mall. The community has embraced our efforts to bring a spot to the suburbs that has a plethora of craft beers on draft (that rotate just about daily), throws ludicrous craft beer events and serves up the best New York-style pizza that can be found outside of the city that never sleeps.
Since 2011, the mission of Parry's Pizza has been to give the suburban residents a place to call their own that feels like downtown, but instead of an Uber or Lyft ride, it's just around the corner. All of our stores are built with a unique, industrial New York warehouse feel, complimented with textiles and fixtures that allow you to feel even closer to the city herself. Add in the shiny faucets of the taps, the unique handles that sit atop of them and our full bar.
We simply cannot imagine a finer place to get your New York-style pizza and craft beer fix. C'mon, pal! What's stopping you from falling in love with a New Yorker?
Our first location opened in 2007 in Parker, CO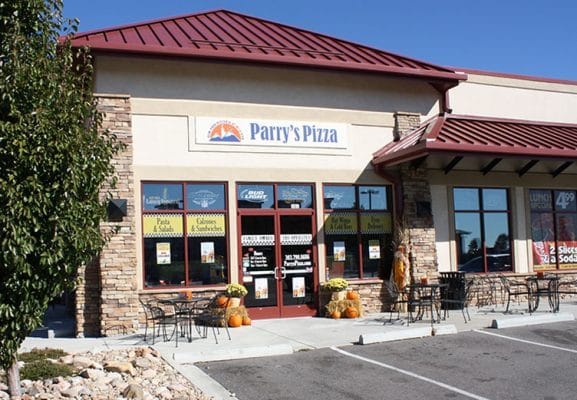 All new locations are now built with at least 100 taps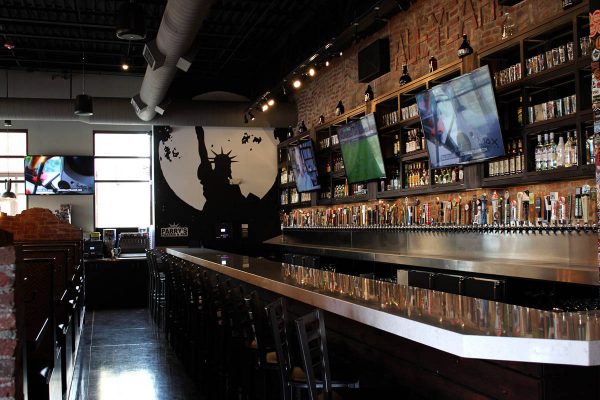 Cozy confines for the entire family to enjoy